Real Wedding: Millennium Biltmore Los Angeles
This was such an epic wedding for
Elevated Pulse
.  Our Bride, Leslie, was planning her wedding from Chicago, so we had many phone conversations and email strings during the months prior to the wedding.  We clicked immediately with her witty sense of humor and our sarcastic responses!  She had some amazing ideas for music and song selections and would send us YouTube videos with some mixes she liked and inspirational photos and videos for the lighting design she wanted.  You could tell how excited she was for their big day and how glad she was to have
Elevated Pulse
be a part of it.
The wedding took place at the remarkable Millennium Biltmore Hotel in downtown Los Angeles, and as you can tell, we obviously had a stunning canvas to work with.  We designed the lighting to enhance the already spectacular decor of the venue rather than overwhelm it.  We created up lighting in warm tones for the front of the pillars and around the room, and up lighting in purple behind the pillars to create depth.  We used pinspots on all the center pieces and the cake.  And, we had intelligent dance lighting and wash lighting for the dance floor.
There were so many unique moments that really made this wedding special.  The team of vendors were some of the best we've ever worked with, including Lin & Jirsa Photography!  Photographers...take notice of their recently released camera/laptop bags!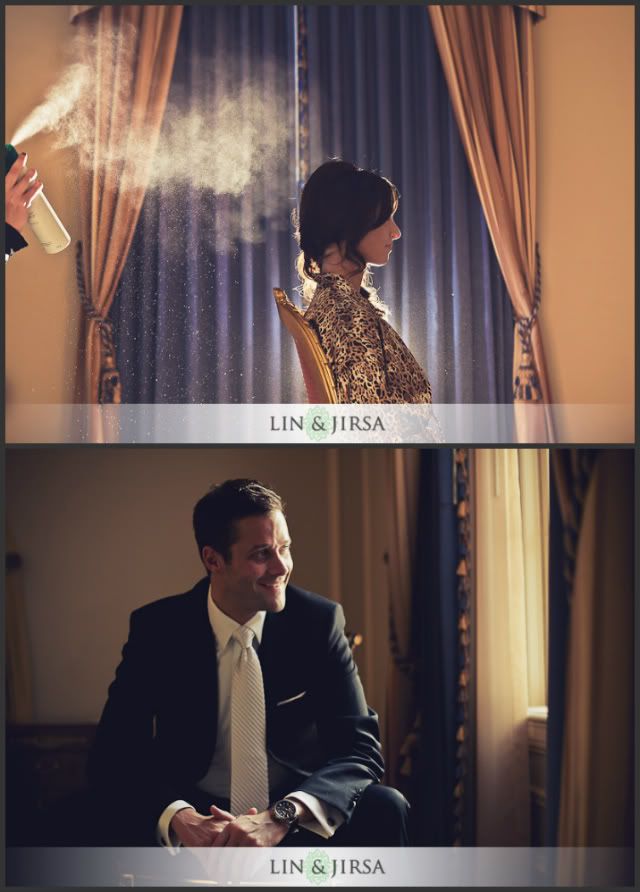 They had a surprise guest performance from an incredible Frank Sinatra impersonator! (You can tell the ladies loved him)
And their dear friend, Jes Hudak (finalist from Bravo's "Platinum Hit") played several songs throughout the night.